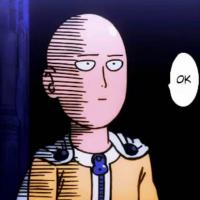 Anime Recommendations and stuff EN
No tacos here only english.
Suivre le club
Fall 2019 Upcoming must watch / check out shows:

New SEASOOOONS:

Boku no Hero Academia 4th Season - Oct 12
For those who watched bnha, it's 4th season is almost here.

Sword Art Online: Alicization - season 2 Oct 13
Sword art online s2. yup it's back. I have mixed feelings about this anime.

Shokugeki no Souma: Shin no Sara (Food wars 4th Season) - Oct 12
FINALLY. Benn waiting for this for AGES

Nanatsu no Taizai: Kamigami no Gekirin (7 Deadly sins season..2?) - Oct 9
Now this could be epic or shit.

Psycho-Pass 3 - Oct 25
I haven't watched the previous seasons of this lmao so idk

Fate (ANOTHER FATE..well is this the 140th one now?) - Sep 29 (oh it's already here)
Another fate..wooo..don't care.

Bokutachi wa Benkyou ga Denkanai 2 - Oct 6
Harem anime season 2. yes. Idk why but japanese people obsess over this.

Chihayafuru 3 (3rd season) - Oct 23
Idk

Grandblue Fantasy Season 2 - Oct 5 (today)
Eh. Don't care tbh.

High School Girl 2 - Oct 26
Um..what ze frick is this

Kono Oto Tomare! 2nd Season - Oct 6
OH YES PLEASE the music is very epic.

Fairy Gone 2nd season - oct 7
The first season was crep. eh.

NEW ANIME:

Shinchou Yuusha: Kono Yuusha ga Ore Tueee Kuse ni SHinchou Sugiru (Basically Cautious Hero) - Every Wendsday
This is a really good one. I watched the first ep and it looks like it's going to be great. Isekai 1

Assassins Pride - Oct 10
I have no clue, but it has 40k members on myanimelist so maybe worth checking it out?
Idk lmao

Ore wo Suki wa Omae dake ka yo - Every Thursday
The first episode was fairly ok, it's not for everyone because it's kind of a generic harem
Actually I was going to instantly drop this because I hated the first 7 minutes, then right as I was dropping
it it just turned the tables by making the mc change his mood in a way that I haven't seen before.
Check it out you might like it.

Azur Lane - Every Thursday (again)
It has action, military and historical tags.
Idk it looks wierd..meh.
The trailer didn't tell shit tho

No Guns Life - Oct 11
Imma just say THIS TITLE REMINDED ME OF NO GAME NO LIFE AND HOW IT DOESN'T STILL HAVE A 2ND SEASON AGH
So sad.

Choujin Koukousei-tachi wa Isekai demo Yoyuu de Ikinuku you desu! (Hgih School Prodigies..) - Every Thursday
It looks nice..(it has great fan service too)
Worth checking out.
I don't expect a whole lot but it's interesting
Also, Isekai 2

Beastars - Oct 10
Furry

Hataage! Kemono Michi - Every Wendsday
Furry, but in a good way. Seriously this looks amazing lmao check it out I love it.
Isekai 3 lmao

Ahiru no Sora - Every Wendsday
Woo sports..don't caree next

Babylon - Oct 7
Oh I went to Babylon the beach.
This looks good? Wait this is epic.
IT has a thriller tag so..iz a thriller / investigative thing
The trailer looks gret
Yeet

Honzuki no gekokujou: bla bla bla long name - Every Thursday
This looks bad. just no

Pet - Oct ??
It's not about furries. The cover looks nice lmao

Watashi, Nouryoku wa Heikinchi de tte Itta yo ne! - Oct 7
Looks generic and bad. I'll just pass this

Houkago Saikoro Club - Every Thursday
I'll pass this aswell.

Hoshiai no Sora - Oct 11
Sora The teen adolescence story revolves around the coming-of-age of boys in a junior high school's soft tennis club, which is on the verge of shutting down. Touma Shinjou asks Maki Katsuragi to join the team for his vaunted abilities, and mentions a summer competition. Katsuragi asks for money in return for joining the team.
Yeah so um ok very epic copy paste by me

Keishichou Tokumubu Tokushu Kyouakuhan Taisakushitsu Dainanaka: Tokunana (muhaha y'all gotta write this name like I did which was hard af (I hope u can't copy in this app so u got to write this all again(Idk if this is the case but ok))) - Oct 6
Looks..Isekai? 7 episodes? Wat Idk

Chuubyou gekihatsu Boy - Friday
No..I'll watch just one more ep but Imma drop this one chief

XL Joushi - Is this a hentai?
The cover looks like it
-Oct 7

There are some more but I don't have the time to write these anime, and all of them look shit so go to myanimelist if y'all wanna check them out.
This took centuries to write wtf
No tacos here only english.
Suivre le club